Sheet music has gone mobile!
Large-print sheet music and audio for over 400 publicly-available songs.

Demo video
Large, easy-to-navigate sheet music: Mobile Hymns has introduced a new standard of electronic sheet music that is large enough to read and fits perfectly on small device screens.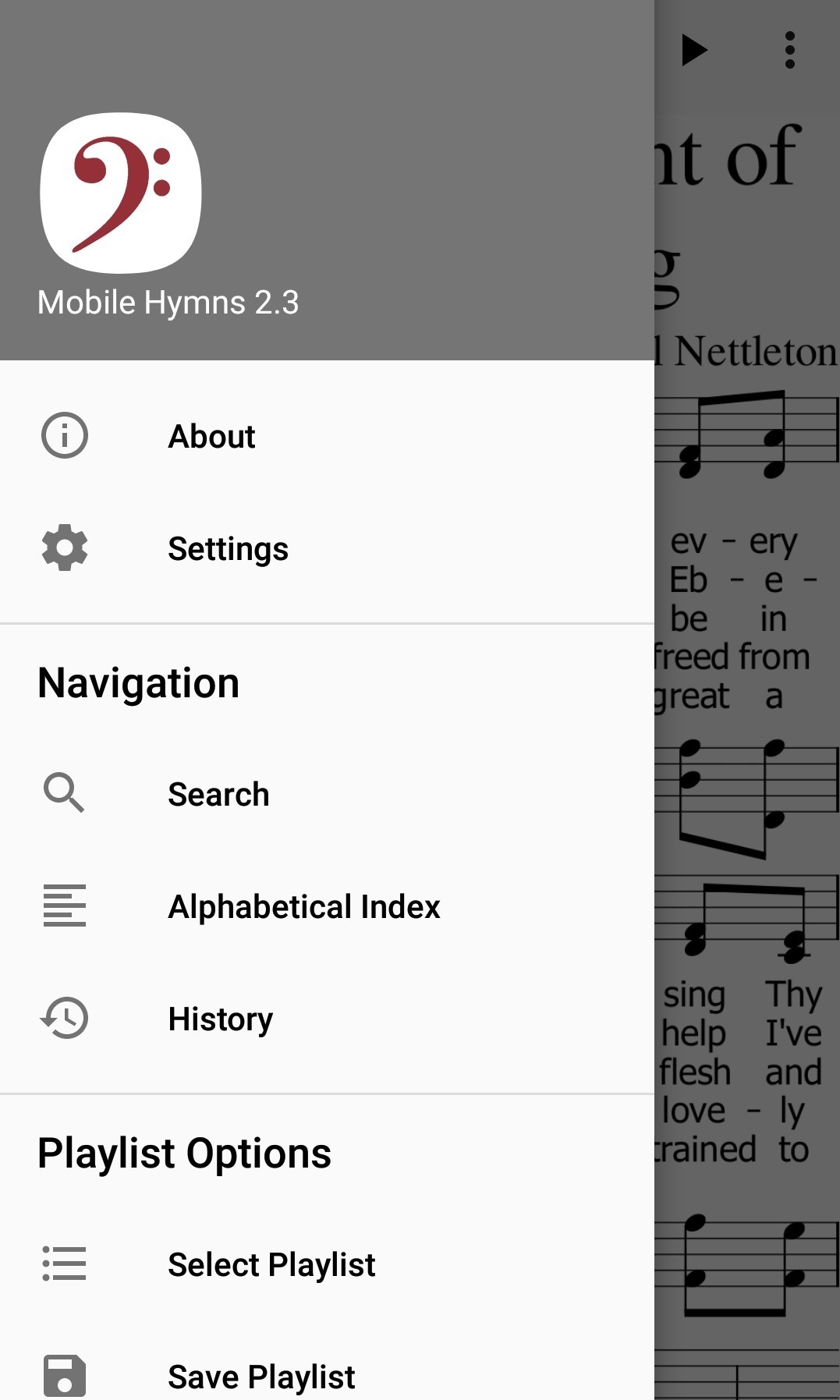 Create a playlist or worship service order with shareable playlists. Include text elements like announcements, Bible passages, offertory, etc. Email lists to your friends or team. Anyone with an Android can view your list (up to 20 items) for free. Plus, partner organizations can have their lists made accessible for all devices. See subscriber information.
Browsing: Thumb through playlists with left and right swiping.
Screen projection: Display sheet music for everyone in the room using Android SmartView.
Customizable PowerPoint slides: Sheet music PowerPoint slides are provided with songs in the collection.
Advanced searching: Find hymns by lyrics, alternate tune, key signature, date, composer, lyricist, number, and, of course, title.
Play from any position: Skip to the middle of a hymn's audio or easily restart playback from the beginning.
Hand-free mode: Enable scrolling and to enjoy 4-part sheet music that is large enough to read from a podium—and hands free!
Support a great service: Mobile Hymns is being used by people all over the world, including countries closed to the Gospel. Your purchase supports the cost of maintaining this site to benefit those people.