About Mobile Hymns
Returning sheet music to the congregration. Legible, audible sheet music.
---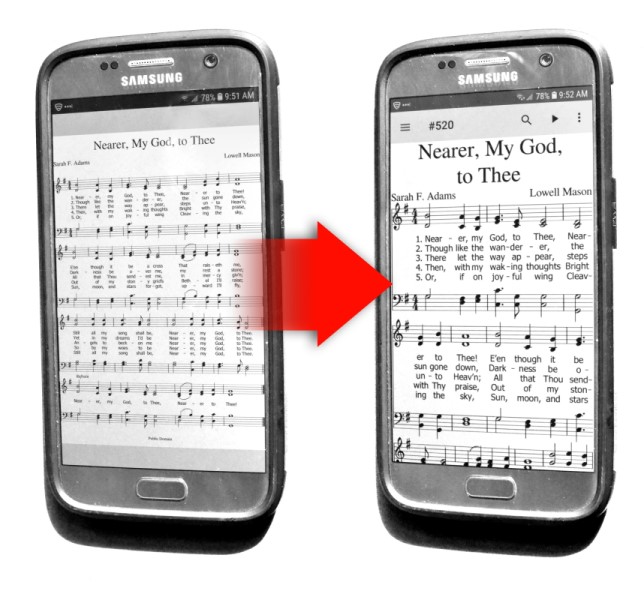 Mobile Hymns is made for mobile devices.
Large, comfortable fonts


Faster than a hymnal and easier to use


Any format you need: Web page, PDF, PowerPoint, MP3, text, and Android app
What about coyrighted songs?
Subscribers can access any song they have permission to use. Mobile Hymns is compatible with CCLI numbers and hymnals.
Do I need to subscribe?
No, Mobile Hymns provides large-print sheet music, PDF's, sheet music slides, MP3's, and information for hundreds of songs online.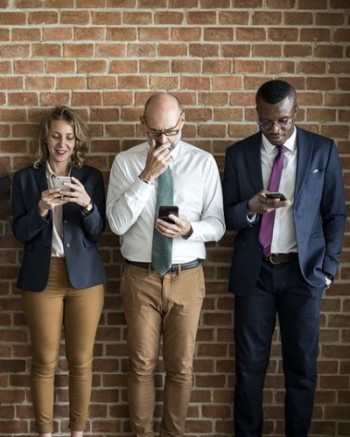 What makes the Android App awesome?
Caching for offline access
Autoscrolling sheet music — with or without audio
Hours of hymn "radio"
Bookmarks
History
Expedited song requests
Playlist creation and sharing
Why should my institution subscribe?
Fill in the accessibility gaps.
Anyone who cannot see the screen — children, those who cannot stand, online streamers, and people outside of the auditorium — can access to the order of service and sheet music.
Small groups, retreats, and Bible studies can access orders of service and song lists with sheet music.
Your subscription supports the cost of maintaining this site.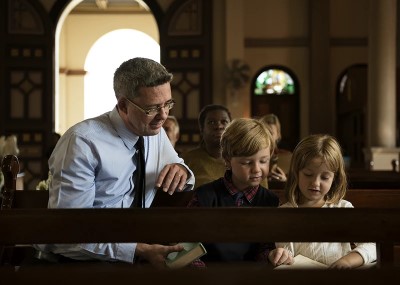 PowerPoint Slides
Customize the provided PowerPoint slides as you see fit. Contact us with any requests or suggestions.
Sections
Mobile Hymns is arranged by sections:
Special Thanks
This site appreciates the work of various hymn resources:
Contact